Google Blogger is the best place for beginners to learn about blogging basics, but if you want to go with blogger as professional then, you need professional responsive blogger templates. So let's start…
Hi, I'm Mani, an author of NoobSpot.Com, and in this article, I'm representing best responsive blogger templates, which are proving with their demo option and also with a free download option.
How to Apply a Template?
To learn how to apply a blogger template on a blog is very simple. Just follow my steps as in photographs, and you and easily apply any blogger templates on your blog.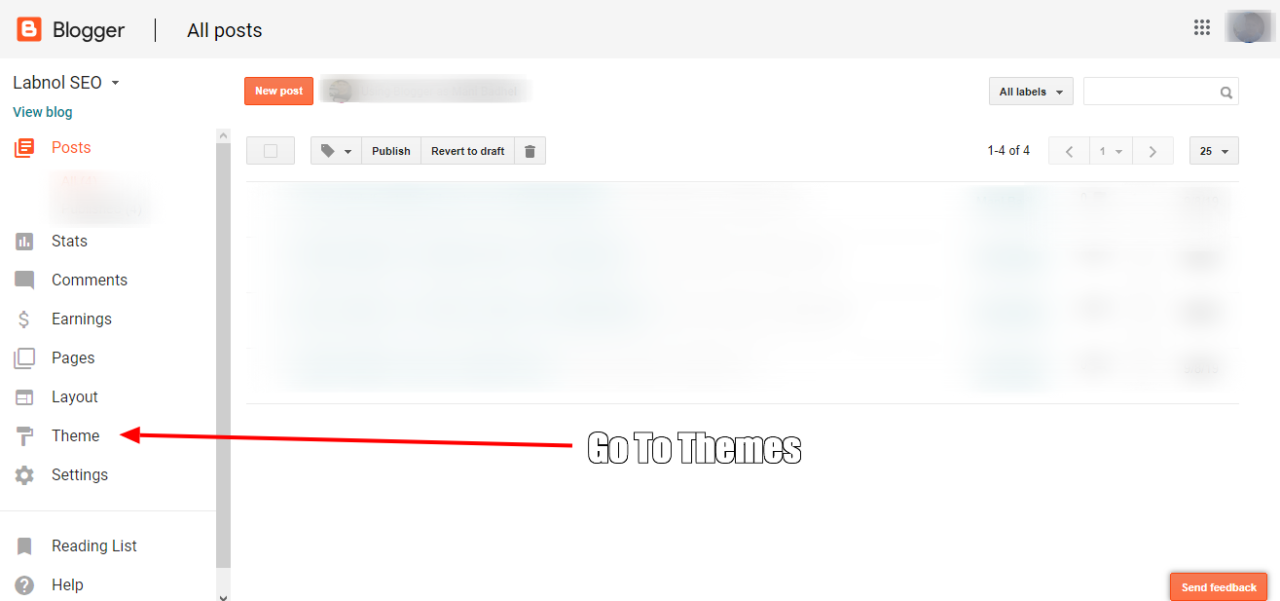 Log in to blogger account, Then go to Theme.
Step 2: The go to Backup / Restore.
Click on choose file, and choose your main theme file, generally name as example.xml
After uploading the example.xml file, click on the upload button.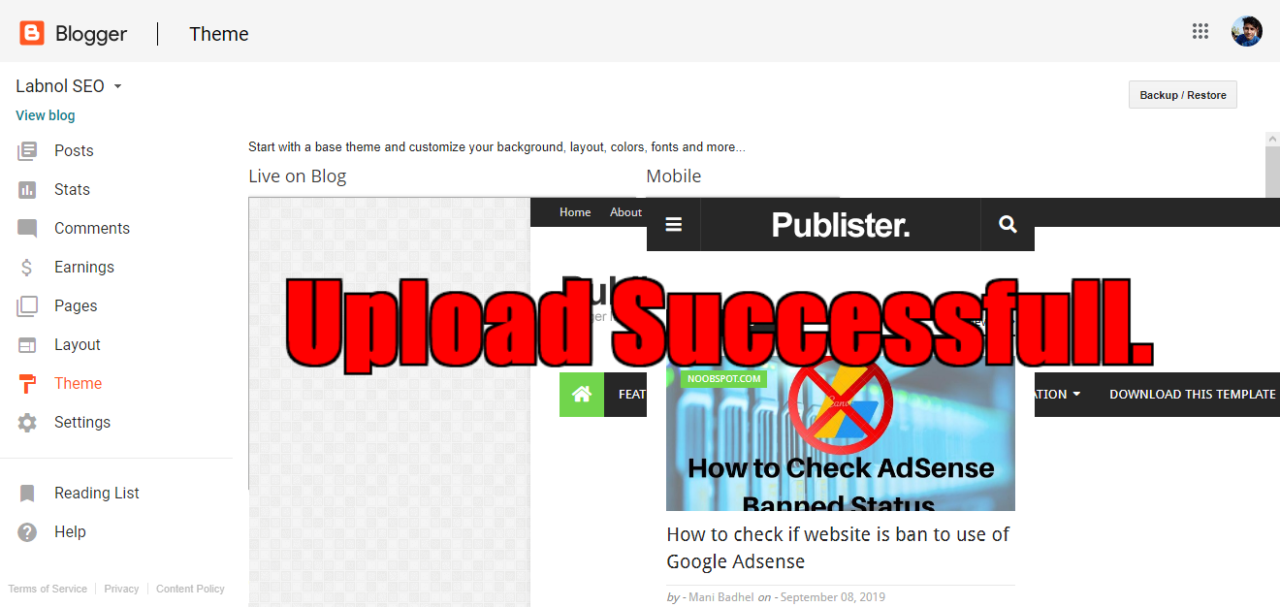 And at last, your selected theme uploaded successfully.
List of Best Responsive Blogger Templates
Notice: These Downloads and Demo are gathered from many different sources like online media, websites/blogs, open-source etcetera. If you have any query, firstly contact at [email protected] before taking any action.
Magone Premium
Demo
Download
WriteUp Personal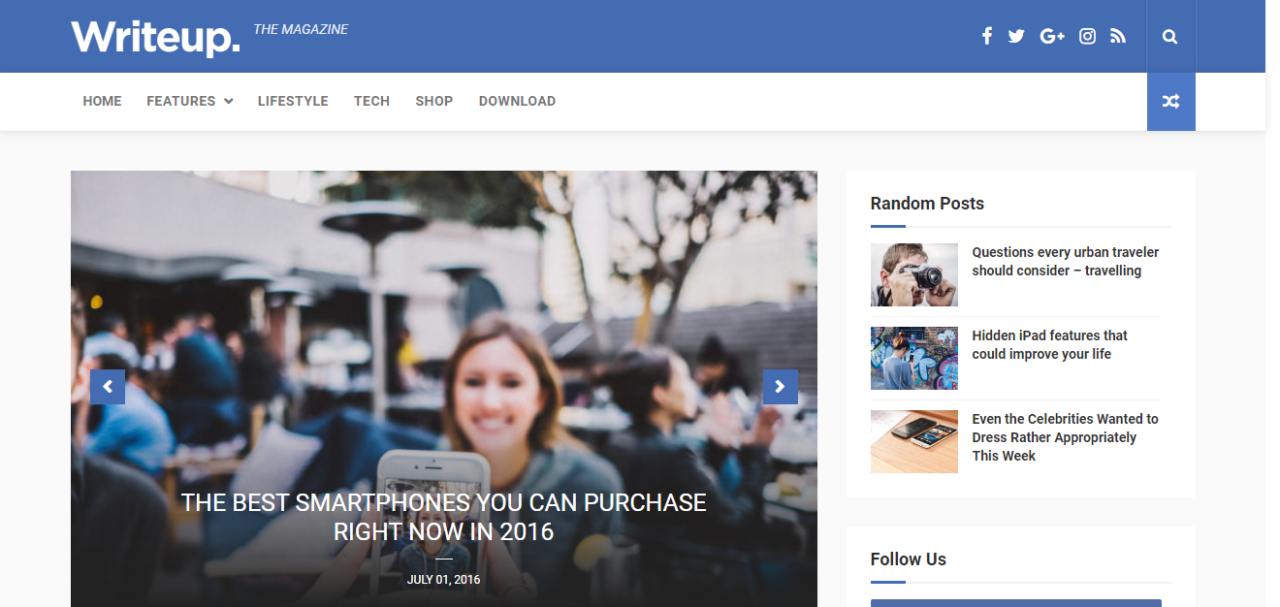 Demo
Download 
Perfect Mag News
Demo
Download
SEOHub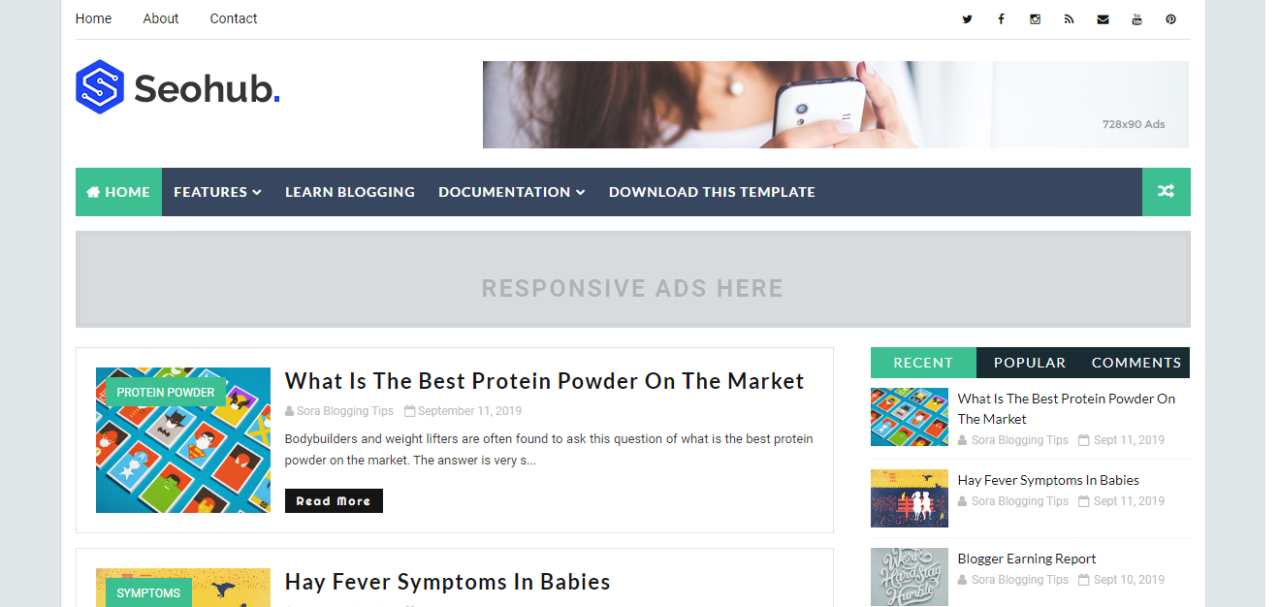 Demo
Download
Revo
Demo
Download
Daze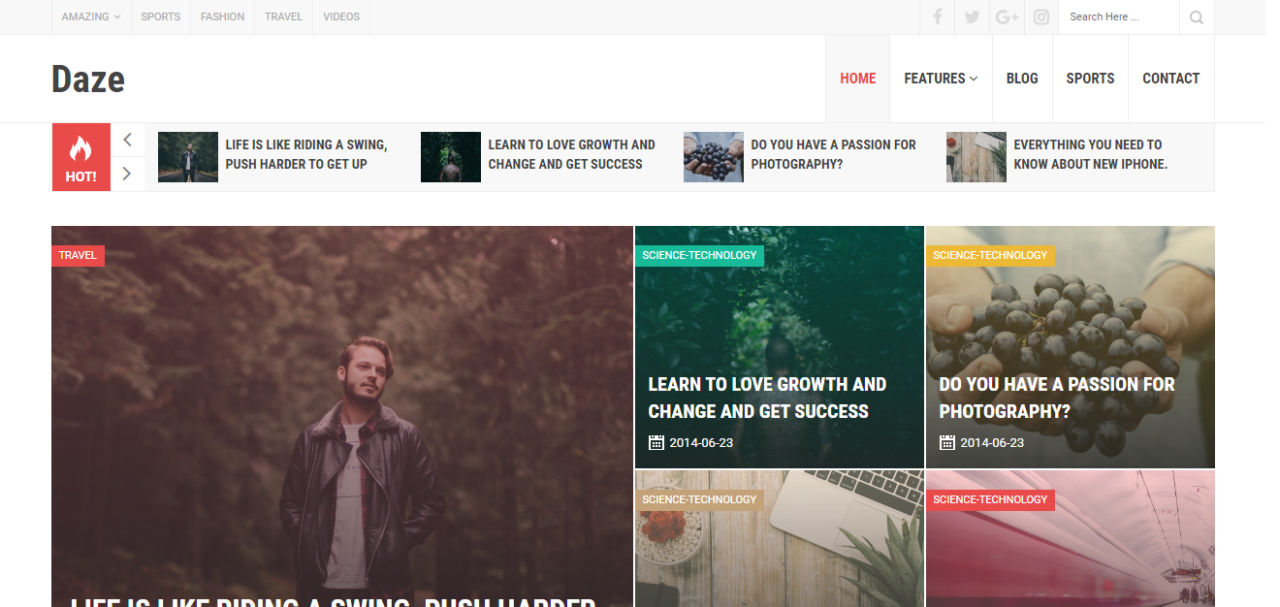 Demo
Download
Need Mag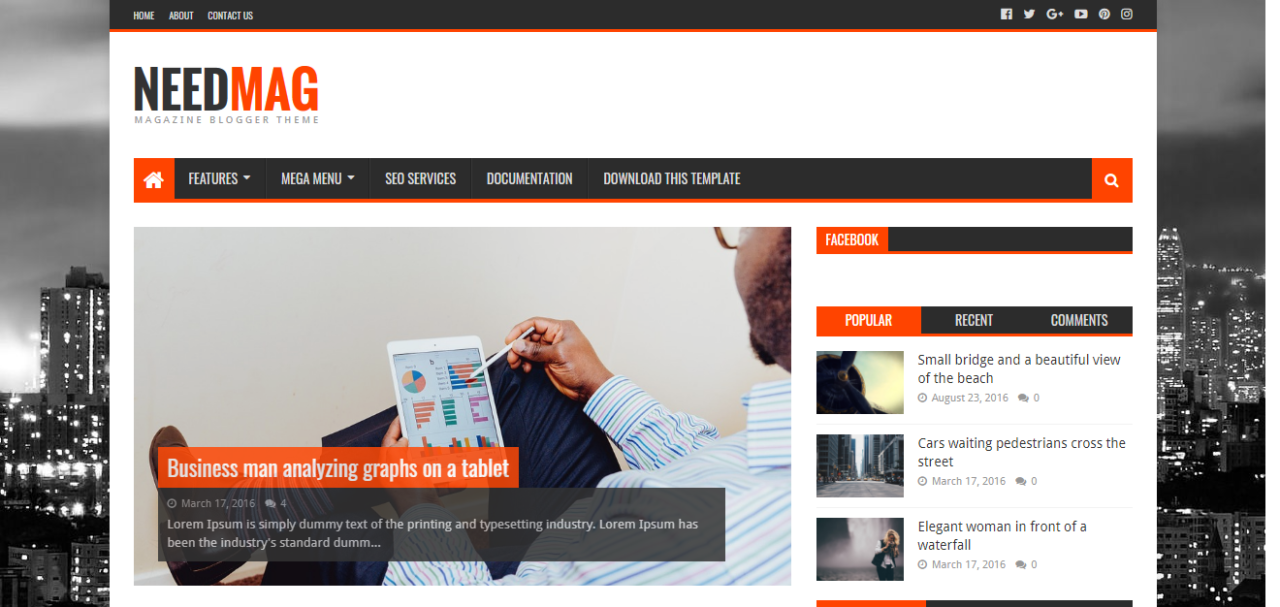 Demo
Download
CB Theme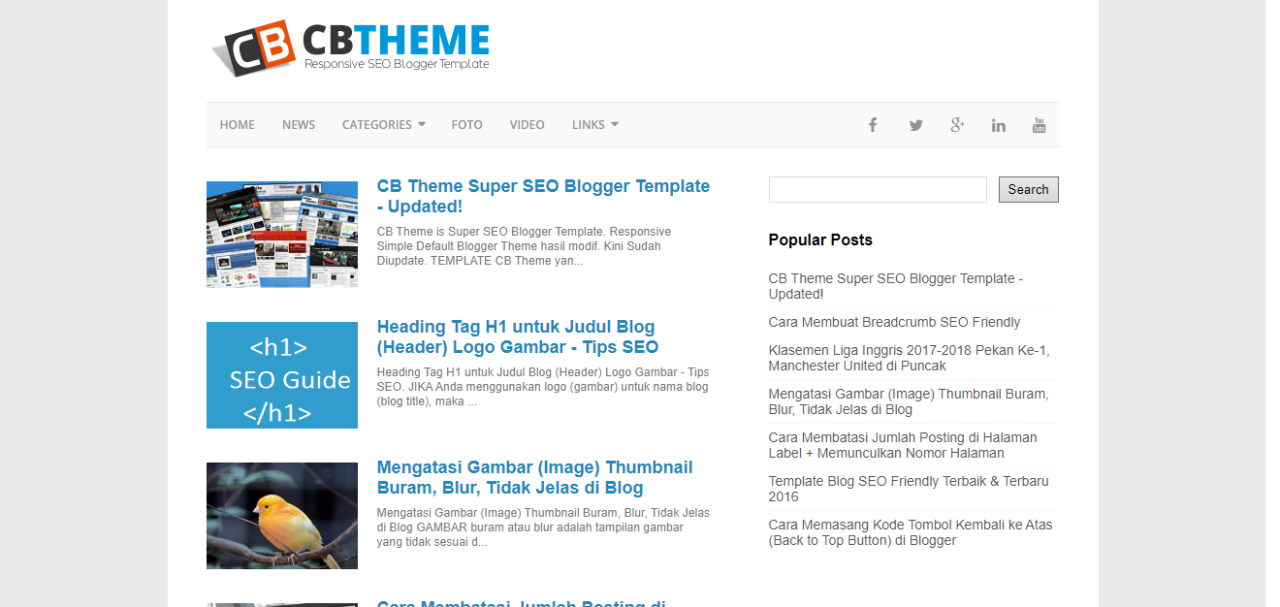 Demo
Download
Palki 2
Demo
Download
MiniBlog Seo
Demo
Download
Publister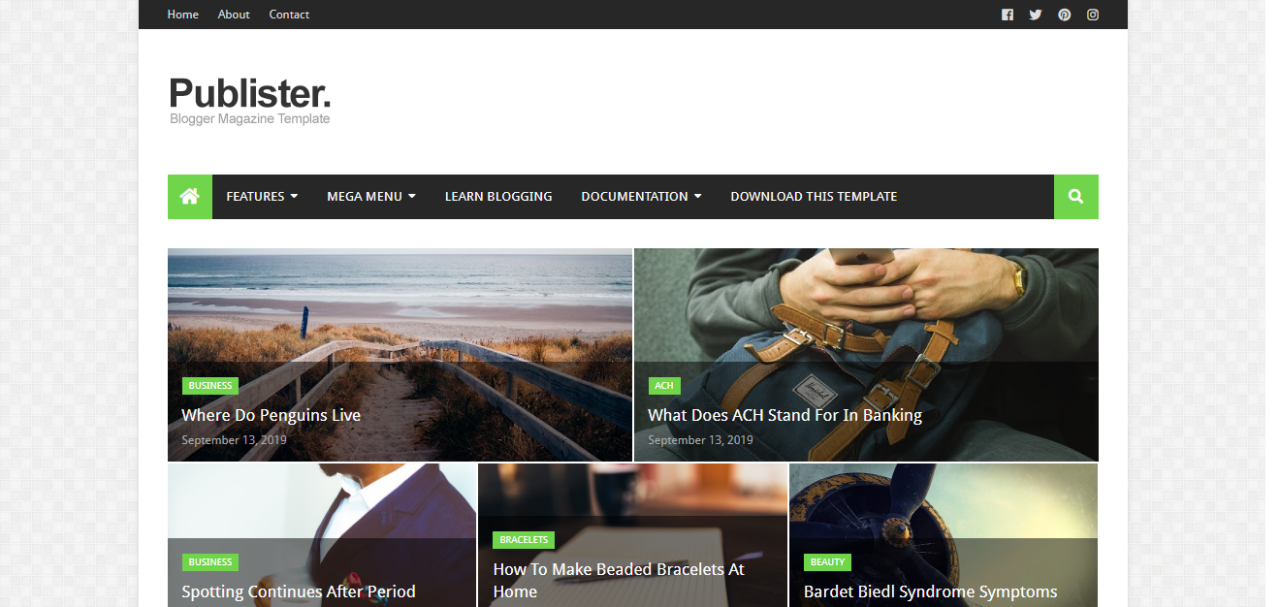 Demo
Download 
Minimag
Demo
Download
Sensational
Demo
Download 
Tech News
Demo
Download
If you find any problem with these themes or link are not working, then you can comment and discuss your problem.
For Any Query
If you have a question or any other matter related to SEO, then anybody can consult with me:
Thanks for Visiting, Mani Badhel Blogs.