Become a founder of the blog, and getting the featured snippet on founder box, make an individual very proud.
Hi, I'm Mani, From NoobSpot, In this article, we'll talk about, "How to Implement Founder box snippet in Google Search". So Let's Starts…
What is Featured Snippet in Google?
In Short, a professional-looking box includes the main title and some description, which shows at the top of the first search.
Such type of articles which have high page authority and proper sitemap integration, mostly featured by google.
There are a number of things, that are featured by google like – articles, founder box, professional tool, site description, company information, and many more things.
Benefits of Founder Box in Google Search
In my perspective, there is a number of benefits by featured founder fox in google, first and foremost is, it will give a professional a look to author/founder of a particular website.
Moreover, will take a good impression among visitors, who will search the founder's name on google.
In addition, it also makes good value of the author for future guest posting on other blogs and also makes changes in the domain value of a site.
Live Example
Founder Box Description
Founder Box description making is more important then indexing a founder box.
Because your biographical description is going to be index in google, so it should be a professional and attractive and most important thing, it should be easy to read.
Here you can copy my style of description, which is like
Mani Badhel is the founder of NoobSpot, a leading author & web designer specializing in SEO & Blogging analysis.
Mani Badhel
How to Implement?
Regarding my own research, this option is only valid over the WordPress blog, because of all the configuration are set by a WordPress plugin name Yoast SEO.
So, if you are finding a founder box option in Google Blogger, then it is not possible yet.
How to install the extension
Download Yoast SEO Premium GPL Plguin For Free: Download
How to Edit Your Founder Box
After installing Yoast SEO, it will enable you to edit main SEO related information of a Blog. and it includes an option of indexing bio description in User Profile.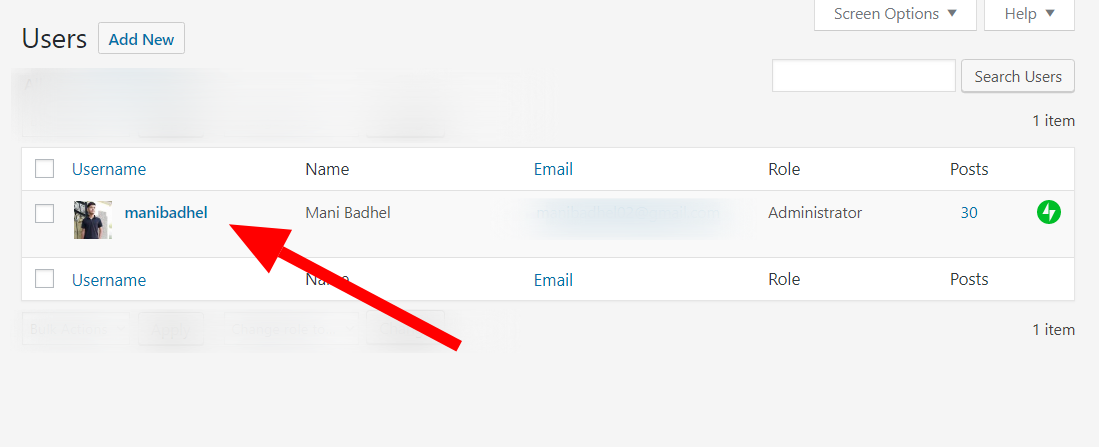 Step 1: Login your WP panel, go to Users and go with an administrator account, at last scroll to end of the page.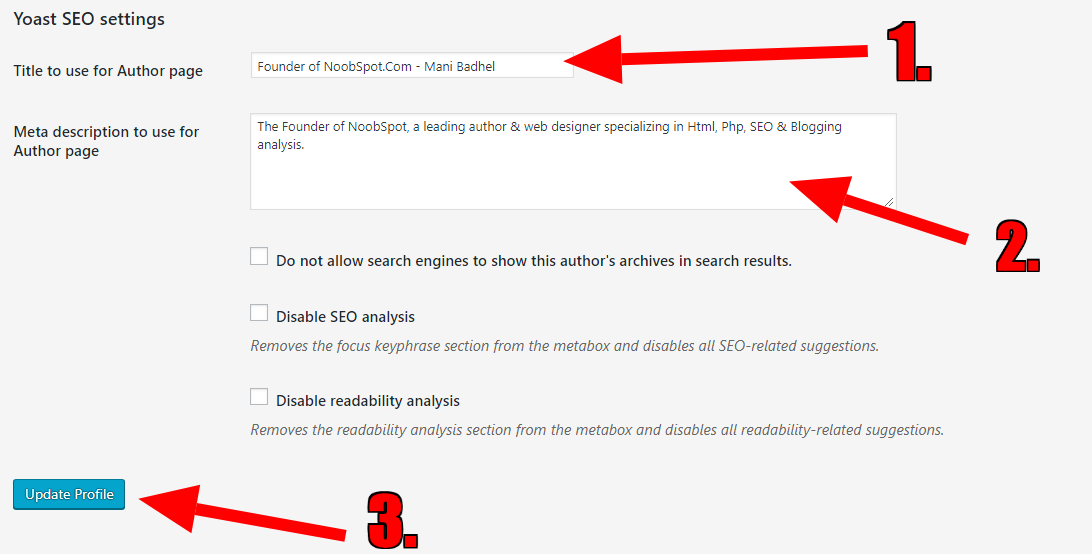 Step 2: At the end of the page, there will be Yoast SEO settings, and just fill your main title and description and save the settings.
If you face any problem related to this article, you can consult with me, which is fully free of cost
Consult With Me
Thanks For Visiting, The Mani Badhel Blogs